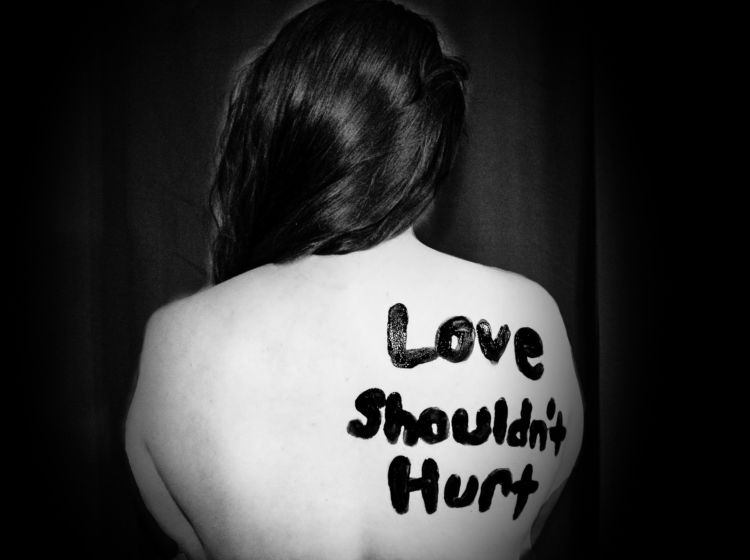 The following is the executive summary of a report written to evaluate our RSVP (Resolve to Stop the Violence Programme) domestic abuse service.
There is no doubt that the RSVP programme has made and continues to make a positive impact on the relationships between its beneficiaries and their partners. The full report demonstrates several successes of the programme in addition to notable observations and areas for improvement.
Resolving to Stop the Violence is a specialist service that supports any adult living in the B&NES area who is concerned about their abusive or violent behaviour towards a partner, ex-partner or family member. RSVP provides 10 contact sessions to help beneficiaries make behavioural and attitudinal changes towards abuse by learning about the different kinds of abuse and how to manage and control their own actions and understand their triggers. This approach builds trust in a non-judgemental environment and interventions are tailored to the individual needs of beneficiaries. A prerequisite of engagement with the programme is that clients provide consent for an independent domestic violence advisor (IDVA) to offer support to the individual they are perpetrating violence towards.
The project received a total of 140 referrals from 12 different referral sources within the B&NES area. The programme achieved a 45% completion rate which is similar to other domestic abuse perpetrator programmes within Europe.
RSVP provides a Co-ordinated Community Response (CCR) to domestic abuse and violence working with partner and agencies to ensure clear referral pathways. The referring partners include Community Rehabilitation Company (CRC), Developing Health and Independence (DHI), Children's Services, National Probation Service (NPS), B&NE Talking Therapies, Specialist Drug and Alcohol Service, Rackfield House (supported housing), B&NES Primary Care Liaison Service (PCLS), in addition to self-referrals and referrals from family members and GPs.
"Southside receive referrals from the RSVP programme and provide support to the victim of those attending. The partnership between is invaluable and the sharing of information and knowledge from our different backgrounds has only improved the support we have given to both the victim and perpetrator in particular around their safety and understanding of their relationships." Penny McKissock, Southside Chief Executive
There is strong collaboration between Southside and the RSVP project. This approach ensures the safety of indirect beneficiaries and provides a strong foundation upon which excellent partnership working and information sharing can take place. In this way we can safeguard both victims/survivors and their children effectively. Southside Family Project supports families experiencing issues such as physical disabilities, mental health issues and domestic abuse. Southside partnered with Developing Health and Independence (DHI) in August 2017 to provide victim support, via an Independent Domestic Violence Adviser (IDVA), to the partners of perpetrators attending DHI's RSVP programme.
Highlights
High scores were given on self-reported behaviour and attitude change including an average of 4.5/5 for increased awareness of abusive behaviours and an average of 4.2/5 decrease in abusive incidents/behaviour at the end of the programme.
There is strong collaboration between Southside who are a Bath based domestic violence and abuse charity and the RSVP project. This approach ensures the safety of all beneficiaries by providing a strong foundation in the excellent partnership and sharing of information to safeguard victims/survivors and children and supporting beneficiaries effectively.
Evidence collected from client interviews reveal great satisfaction and gratitude for the quality of the service, commenting on the professionalism and experience of the RSVP staff, eg: "I find it hard to talk to people and open up…but the one-to-one's with [RSVP Project Worker] John have helped me as I've been able to really open up about my issues".
There is clear evidence of changes in attitudes towards violence. Testimonies from both beneficiaries and stakeholders claim beneficiaries have referred friends and are talking to one another about wanting to change their behaviour for good.
The report also identifies some areas for improvement development. It offered suggestions regarding:
The need for a more adequate approach to measuring behaviour/attitude changes and the impact of RSVP
The distinct difference in referral quality between referral sources
Comparatively low referrals to RSVP from GPs and also low referrals for perpetrators over the age of 60 and LGBT individuals
Only one age group (22-30) fell below expected completion rates and this is a clear area of improvement for the future.
RSVP was borne out of the need to support perpetrators of domestic violence and those the abuse is perpetrated against. It is clear that the programme holds many merits from the quality and professionalism of the service to the brilliant collaboration of services best supporting beneficiaries. Perhaps most notable is the successful completion rate of the programme and results showing positive changes in behaviour and attitudes by beneficiaries.
While there remain areas of improvement the programme presents itself as a vital initiative within the B&NES area that helps turn people's lives around.
DHI would like to thank St John's Foundation for their incredible support in making this project possible.
If you would like to receive a copy of the full report, please email Sam Blacker at SamBlacker@dhibath.org.uk.